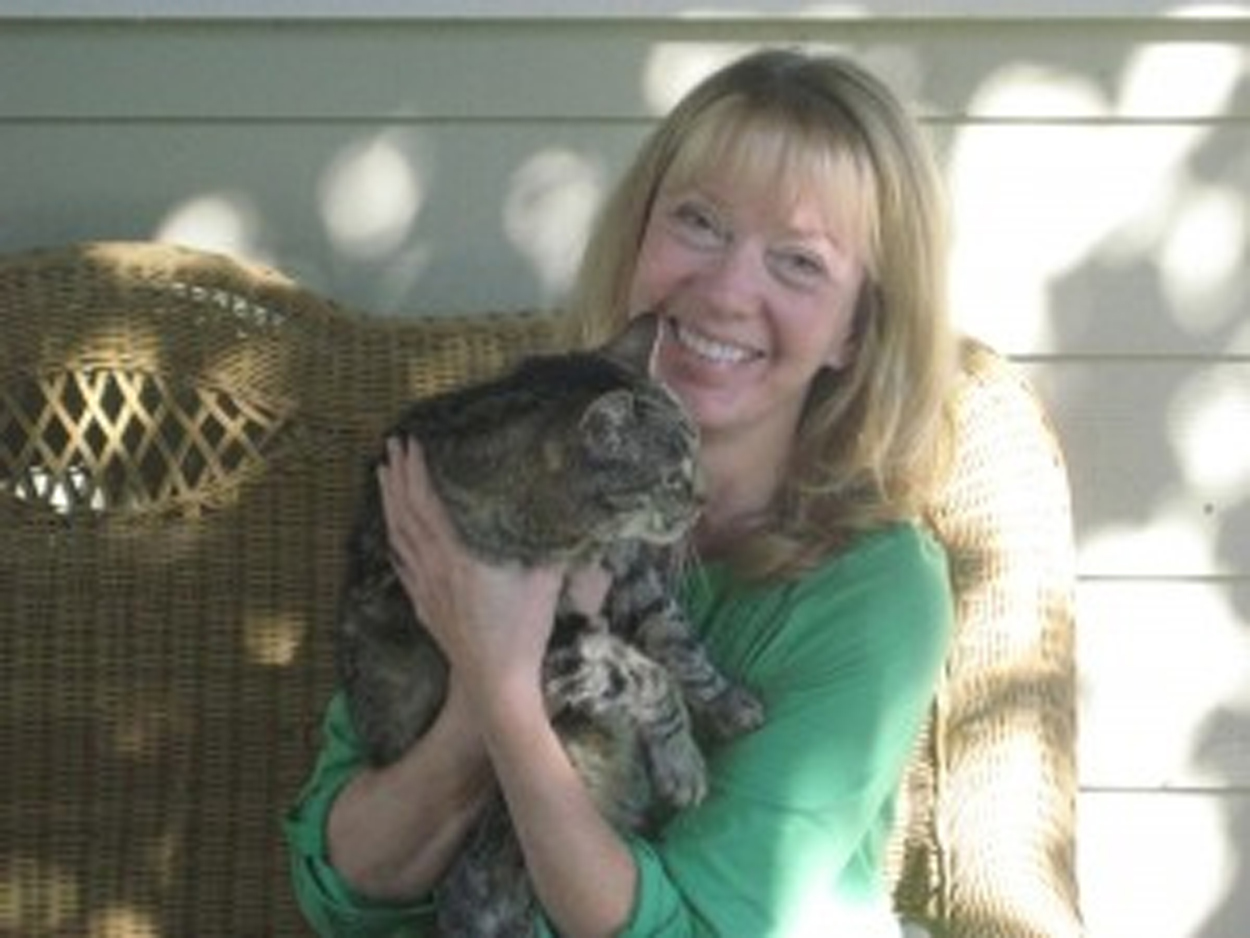 I am Susan Flaherty and the sole owner and operator of Calico Susan's Hug A Day Pet Care. I am proud to offer affordable pet care. My business is exclusively operated by me. I do not have the costs incurred by having a staff. I keep my overhead low and can pass the savings on to you. Another way I keep my expenses down, is by driving an economical hybrid vehicle.
I feel the best way to serve animals is to provide affordable top quality pet care. You shouldn't have to sacrifice when it comes to your pet's well being. You will deal directly with me from your first phone call through each and every visit. You will always know who you are dealing with, who is looking after your pet, who has your house key and will always know how to get in touch with me.
Calico Susan's Hug A Day Pet Care has been providing excellent, top quality pet care for over 20 years. The business is fully licensed and bonded. I have an extensive client base from which to give referrals and personal veterinarian references. Your pets are an important part of your life and a cherished part of your family. I strive to step into your shoes when you are away and to embrace them as part of my family.
I understand you can't be with your pets all day, every day. I am committed to being there for your pet when you can't. No more rushing home to feed the puppy, no more anxiety about being there on time for medication, no more scrambling looking for a pet sitter; I take care of that for you. Relax, let me take care of your pets.
My services include pet sitting, daily visits, dog walking and overnight care. I care for dogs, cats, birds (even hummingbirds), bunnies, rats, guinea pigs, hamsters, fish, chickens, reptiles, horses, llamas, goats, sheep and an occasional cow/steer.
It would be an honor to assist with the pet sitting, dog walking and in-home pet care service needs of those living in Santa Rosa, Sebastopol, Petaluma, Rohnert Park, Cotati, Forestville and Graton.